Pomodoro Timer
---
Use Pomodoro Timer on Your Wrist
This minimalistic and beautiful Pomodoro Timer will help you do more in less time and regain your lost concentration.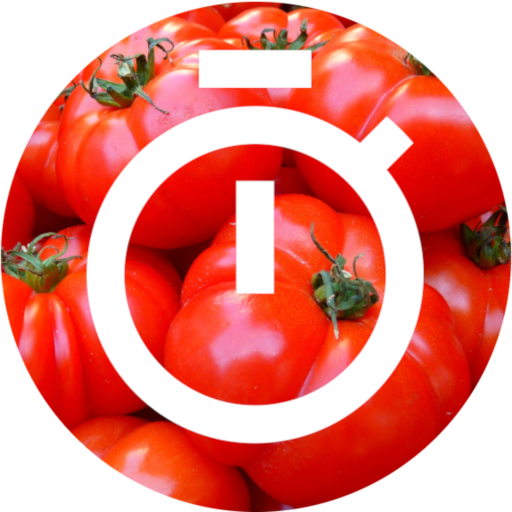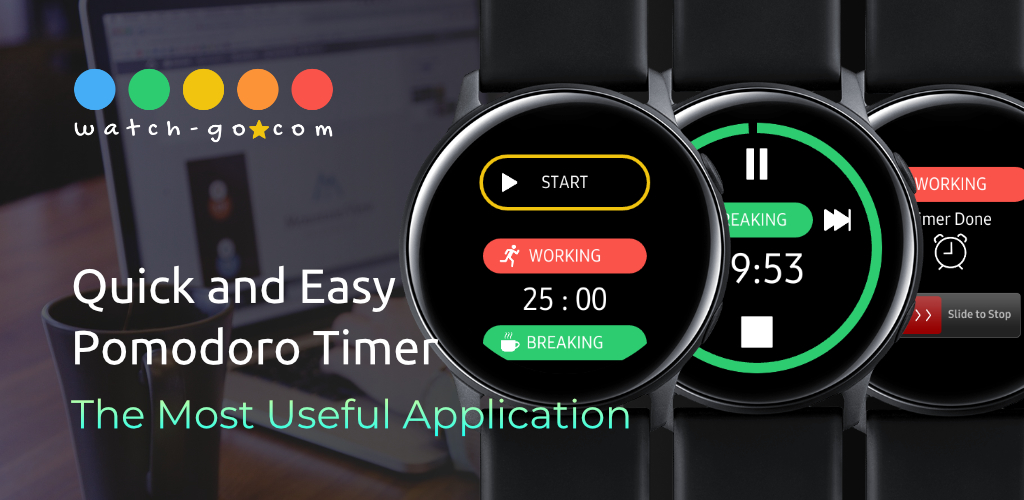 The Pomodoro Technique is a time management method developed by Francesco Cirillo in the late 1980s. The technique uses a timer to break down work into intervals, traditionally 25 minutes in length, separated by short breaks. Each interval is known as a pomodoro, from the Italian word for 'tomato', after the tomato-shaped kitchen timer that Cirillo used as a university student....from wikipedia
Try the easiest and most comfortable pomodoro timer in the world. It is more convenient as a timer using a watch on the wrist.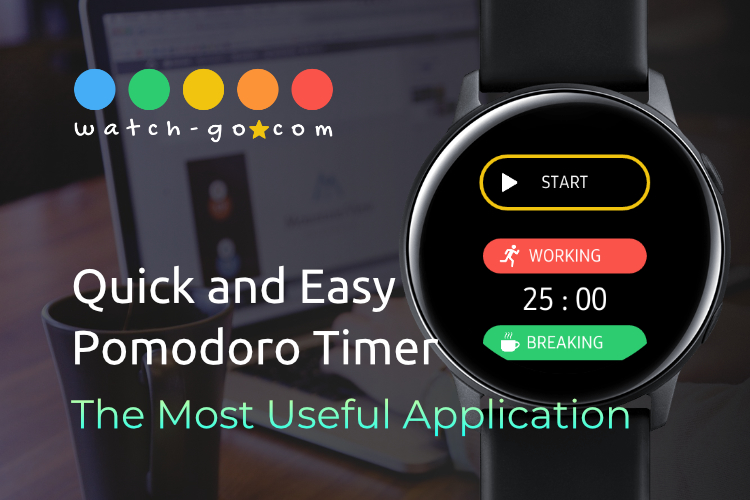 Features
Intuitive Design
Alarm with Vibration Feedback
Custom Duration Settings
Auto / Manual Repeat Support
Timer Record (History)
Background Mode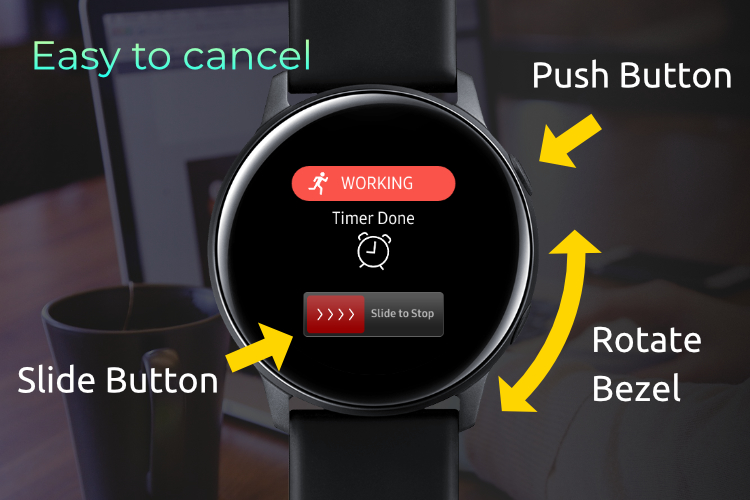 Set Time
You can freely change your working time and breaks. Touch the number first and use the bezel to change the time. You can change freely to the most suitable time for your situation.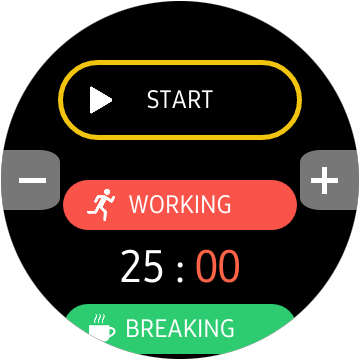 Auto mode
An alarm will sound when the timer expires. You can set the timer to start immediately after the alarm ends. That is the auto mode. Without looking at the clock, you can just end the alarm with the cancel button and start the next timer immediately.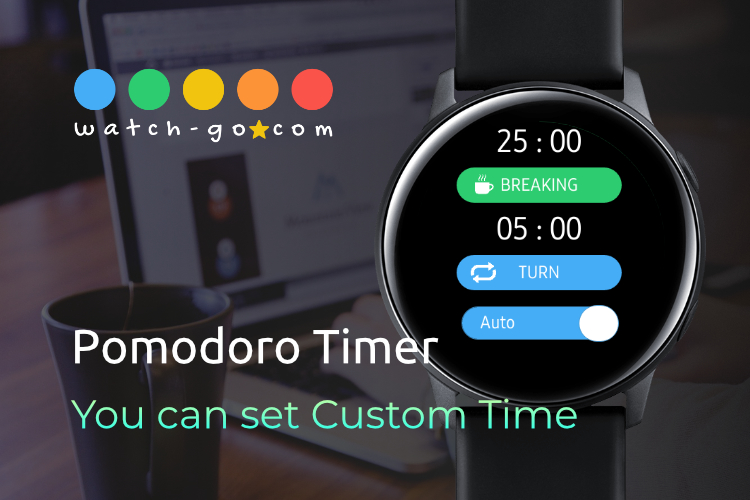 Background Mode
Naturally, it also supports background mode. To use the background mode, press the home button. Watch has two buttons. The upper button is the cancel button, and the lower button is the home button. If you push the cancel button, the application is terminated. If you want background operation, you need to press the Home button after running the timer.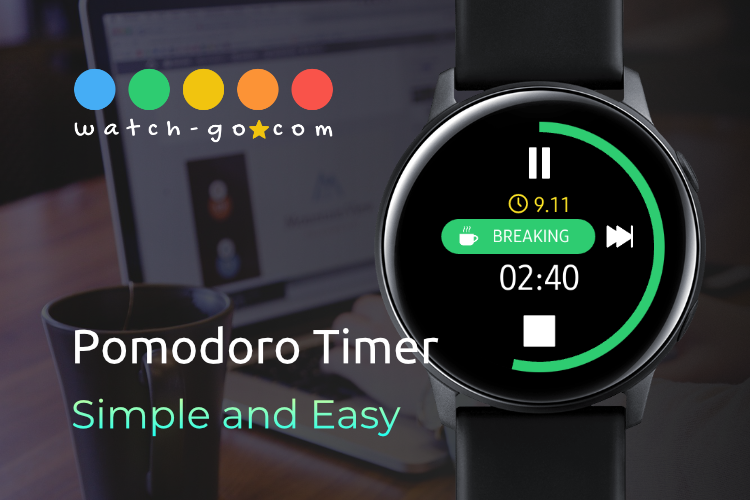 Timer Record (History)
This convenient timer even has the ability to collect and display records automatically. This is the history mode. Pressing the history button will display the timer usage history by date. You can also see the total for the day. On a daily basis, you can see how much I worked and how much rest.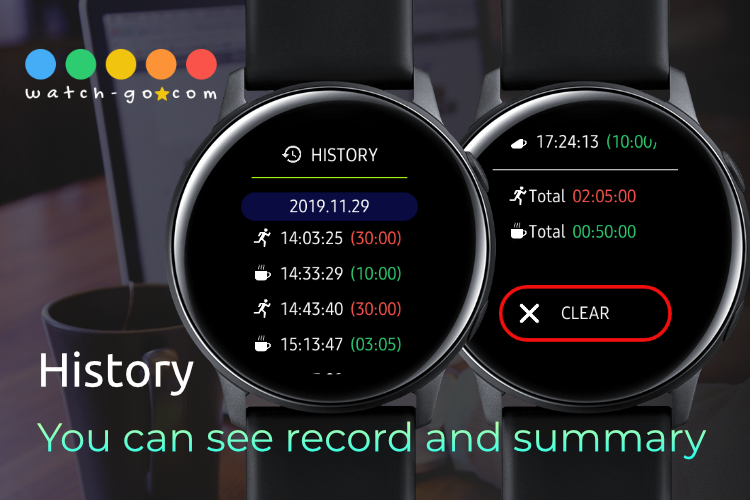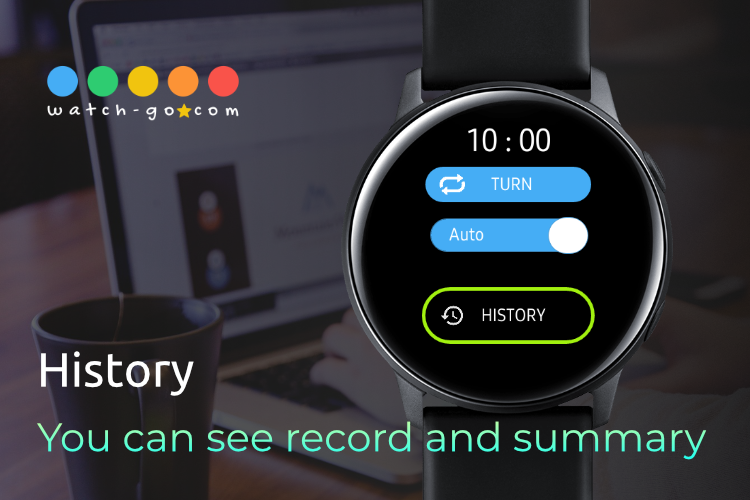 Simple and intuitive design makes it easy to use.
Timer make alarm with vibration feedback even when it is terminated or hidden to background.
Add One of the Best Productivity App in Your List Now.
Release Note
Version 4.5.0
Add current time to timer view
Version 4.0.0
Add short alarm feedback.
It allow skip to next timer without any action after short feedback.
Improve background mode alarm.
Fixed the problem that the alarm does not work very occasionally.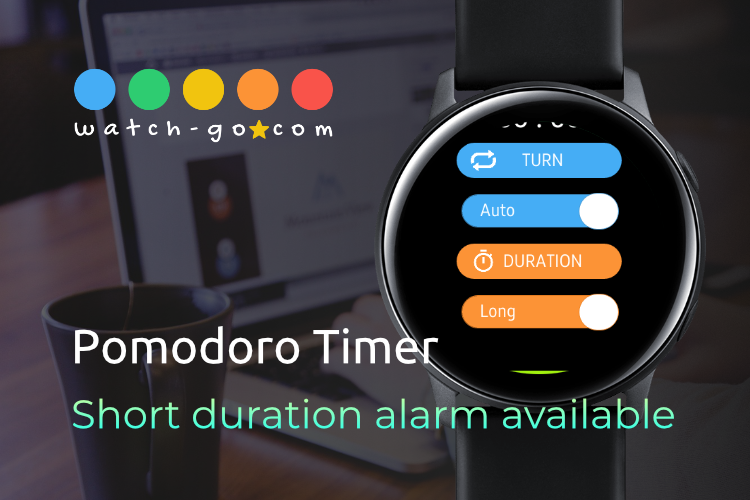 We are always open
We are always listening to your voice. Anything is welcome. Please tell us everything from small discomfort to small taste. You can also email us or comment on this post.
Follow us on Twitter or Instagram if you want to hear from our new applications. It is also a good idea to subscribe to the YouTube channel.