AoD Clock Pro
---
We thought about how to use the watch smartly, not only on the wrist, but also off the wrist. We have made various apps, and one of them is AoC Clock Pro.
New Smart Way to Use Smart Watch
Use Your Smart Watch as Table Clock When It is On the Charger.
This simple application allow your watch to show a beautiful clock. It keep Screen ON and change its position to prevent display damage.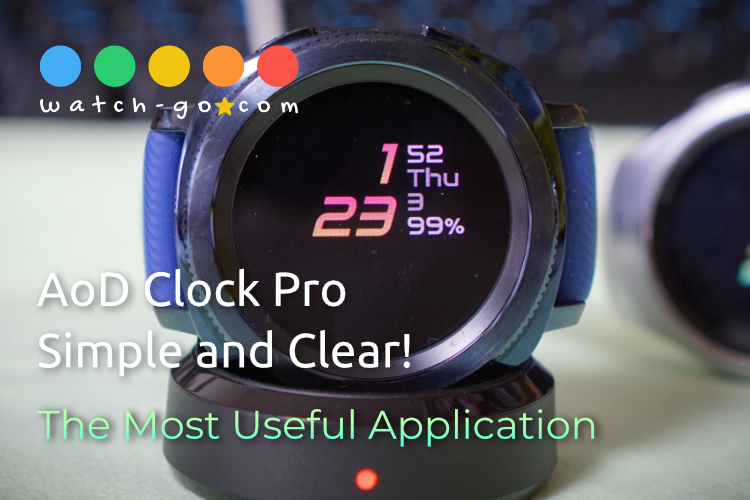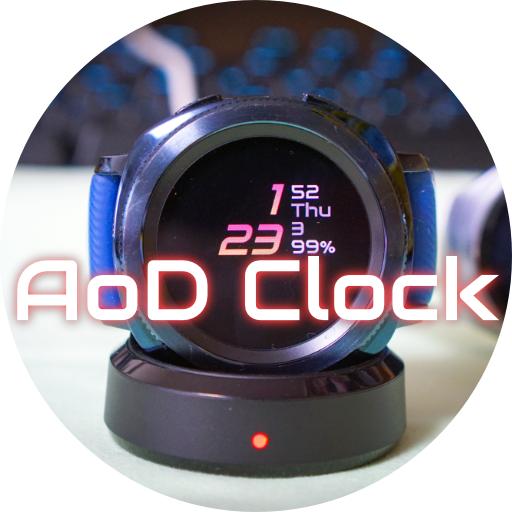 Features
No Screen OFF AoD Clock
4 Direction (360 degree) Rotation
4 Beautiful Fonts
8 Awesome Font Colors
Changing position to prevent burning
12H / 24H Mode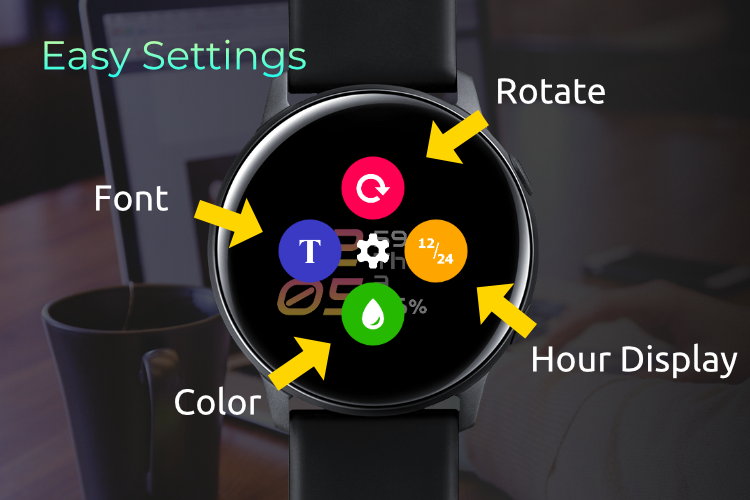 You can enter the setting mode by touching the screen twice in succession.
4 Direction (360 degree) Rotation
You can rotate the screen in 4 directions. Rotate the screen to suit your situation.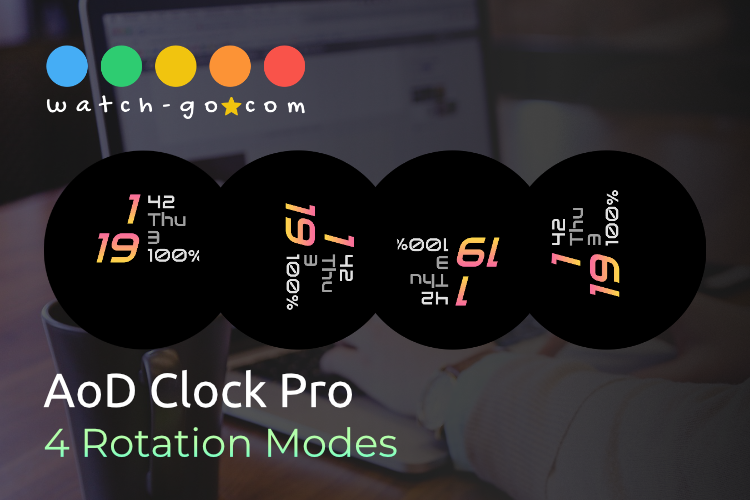 4 Beautiful Fonts
It provides 4 types of fonts that can be easily recognized. You can select and use a font that suits your taste.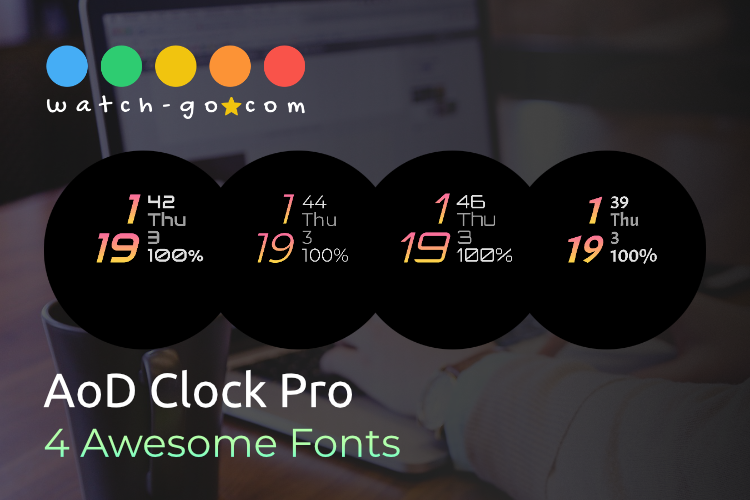 8 Awesome Fonts Colors
You can choose from 8 beautiful colors. Gradient color gives an alluring feel.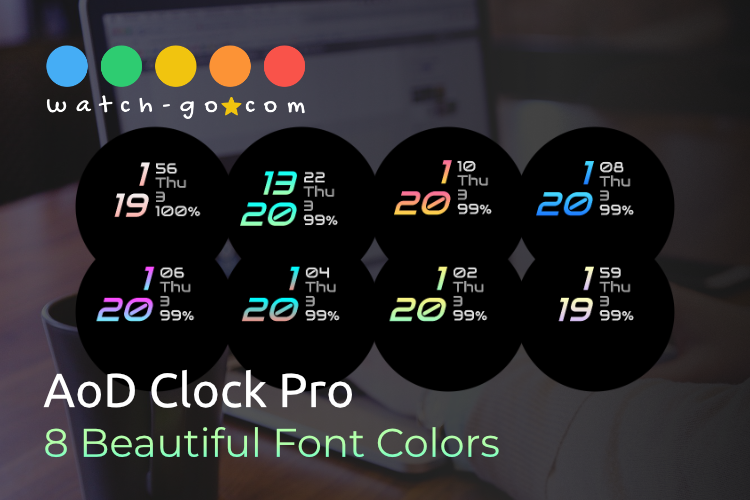 Changing position to prevent burning
Are you worried about the burn-in of the AMOLED display? Change the position little by little to prevent burn-in.
12H / 24H Mode
It provides both 12H and 24H time format.
We are always open
We are always listening to your voice. Anything is welcome. Please tell us everything from small discomfort to small taste. You can also email us or comment on this post.
Follow us on Twitter or Instagram if you want to hear from our new applications. It is also a good idea to subscribe to the YouTube channel.
Add One of the Best Productivity App in Your List Now.
We welcome any comments or suggestions.