Photo Hour Watch
---
Introducing Watchface, which shows different pictures as wallpapers every hour. It would be nice to see a sunrise photo in the morning and a nice night view at night.
This watchface sets your selected photo as wallpaper, and changes it according to the order of every hour. Create stunning watch faces with great photos.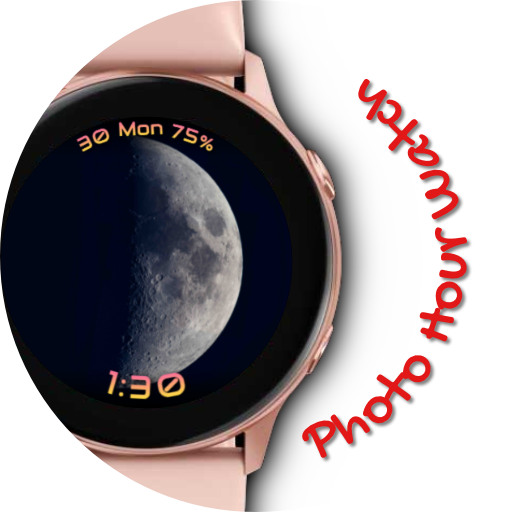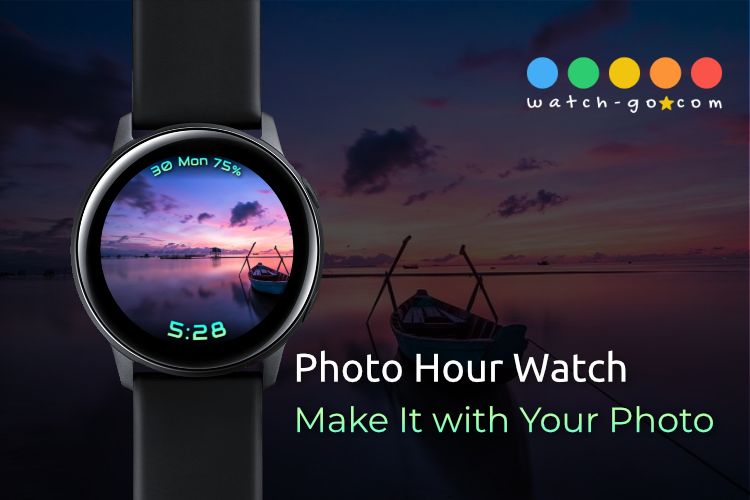 Features
Wallpaper changed hourly with Your Photos
8 Font Colors
5 Font Styles
Battery Info
12 / 24H Display
Photo AoD Display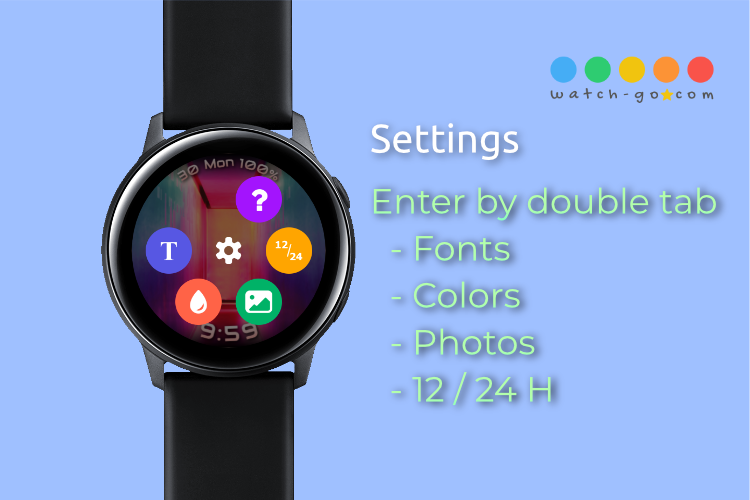 You can easily set various functions. Tap the screen twice to enter the setting mode. You can change the settings with icons while setting.
How to pick your photos
If you want to use your photo, you have to move it to your watch first. Make sure your photos are on the watch. Run the Gallery app on Watch to see if there are any photos. If you don't have a photo, launch the Galaxy Wearable app on the connected mobile phone and send your photos through the "Add content to your watch" menu. You can check whether all photos have been sent through the gallery app.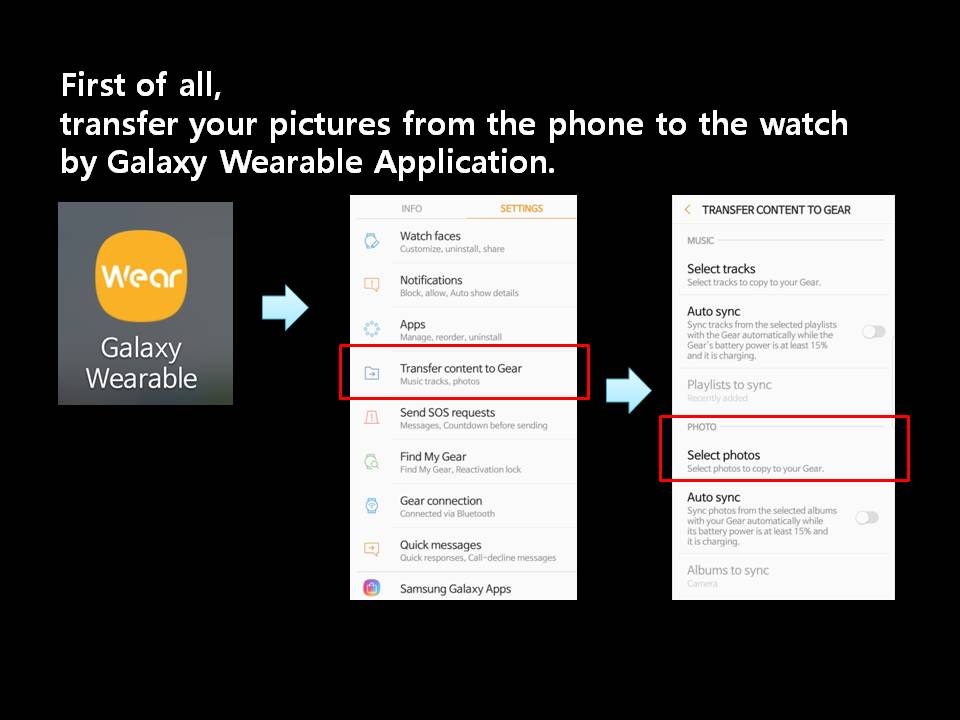 Touch the screen twice to enter the setting mode. Click the photo settings icon to enter the photo selection mode. Select all the photos you want to make up your slideshow. That's it. A slideshow is automatically organized with the photos you choose.
Photo wallpaper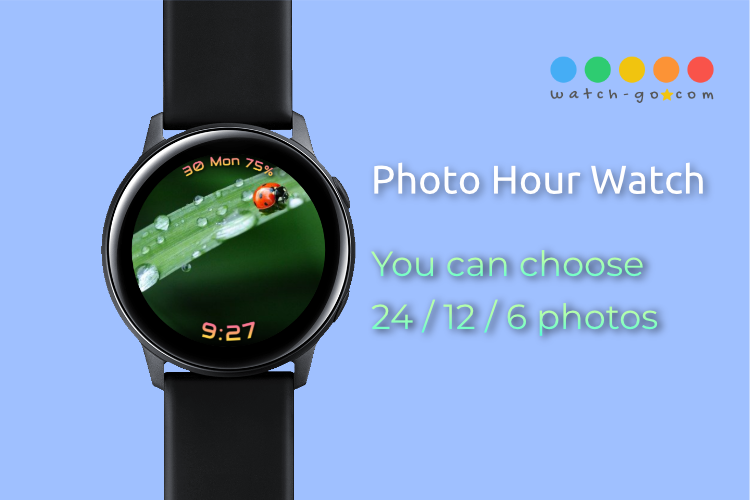 Choose from 6, 12 or 24 photos. It is automatically set as wallpaper every hour in the order you choose. The photo is placed full in the center. If the number of selected pictures does not match, it will not be set. You cannot reorder photos manually.
Beautiful colors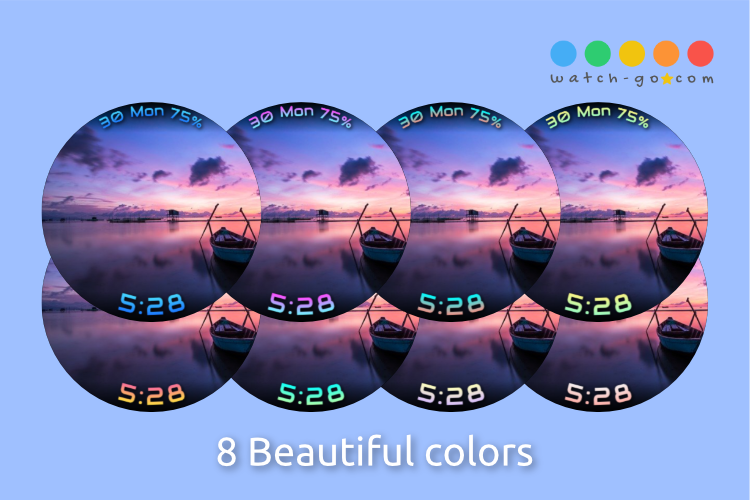 We have prepared many beautiful colors for you. You can choose the font color that suits your taste. Selecting the water drop icon on the settings screen will change the color in sequence.
Awesome fonts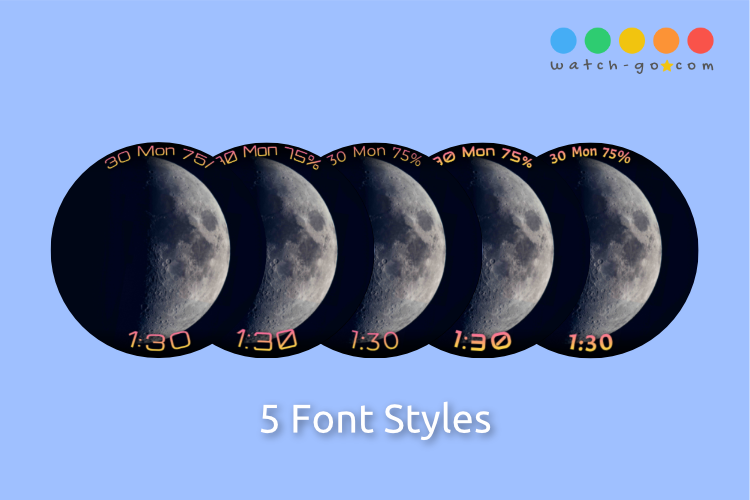 Personal preference is also important for fonts. So, we prepared various fonts. Like the color, you can easily change it by selecting it from the settings screen.
Various watch indices
Various index styles can be selected in analog mode. Please use it according to your preference. If you get tired after using it for a long time, you can change it. If you buy this one watchface, you can get various styles.
We are always open
We are always listening to your voice. Anything is welcome. Please tell us everything from small discomfort to small taste. You can also email us or comment on this post.
Follow us on Twitter or Instagram if you want to hear from our new applications. It is also a good idea to subscribe to the YouTube channel.