Photo D-day Countdown Widget
---
Add simple yet useful widget application to your watch. With this application you can easily check the photos and anniversaries of your loved ones in the widget.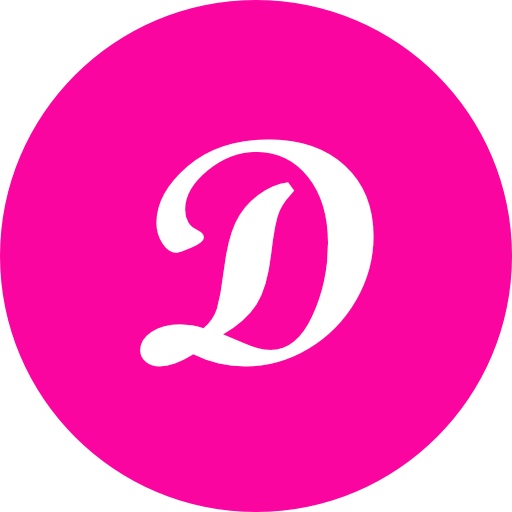 Easy to Use
It's so simple that no manual is required. Add a widget and select a photo. Then enter the anniversary. You can check the D-day anytime right from the widget.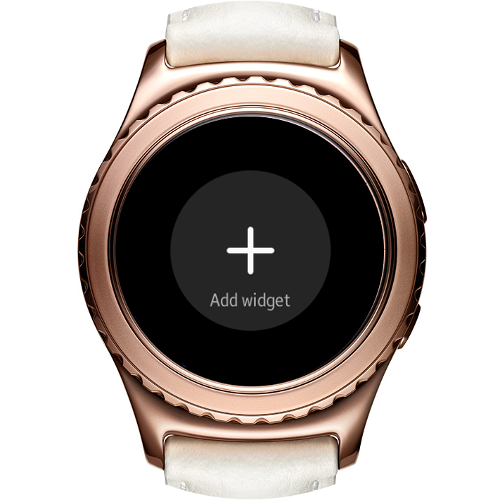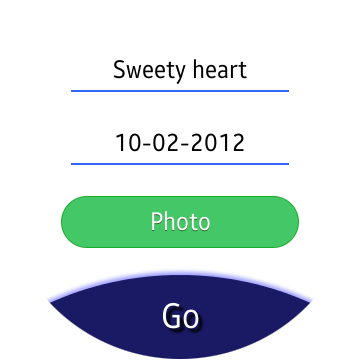 How to pick your photos
If you want to use your photo, you have to move it to your watch first. Make sure your photos are on the watch. Run the Gallery app on Watch to see if there are any photos. If you don't have a photo, launch the Galaxy Wearable app on the connected mobile phone and send your photos through the "Add content to your watch" menu. You can check whether all photos have been sent through the gallery app.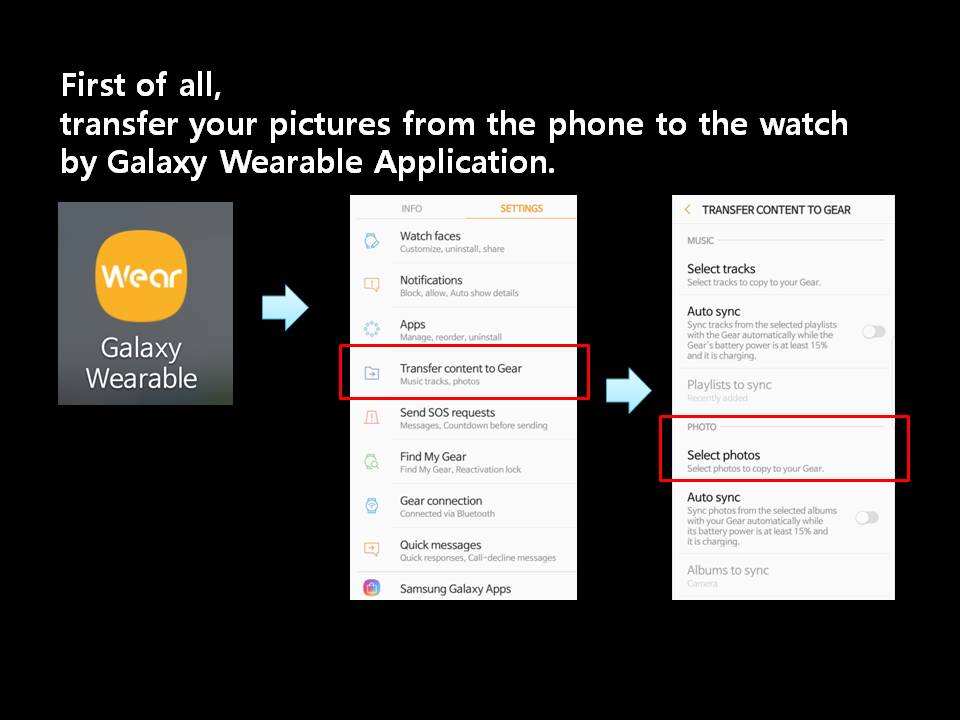 Day or Month
Baby age is more important than age. You can easily check your child's age by using the moon age display mode.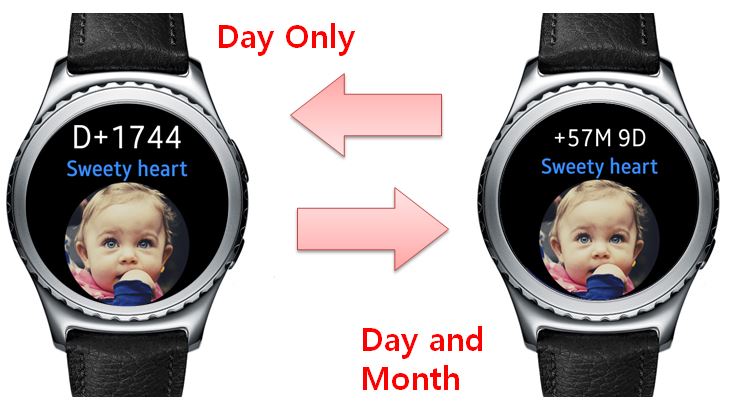 Multiple Widget
If you want to add multiple photos, add a widget at any time. You can set the picture and date respectively.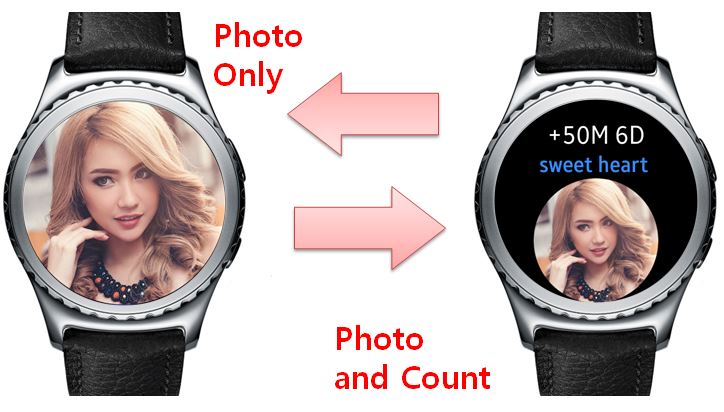 We are always open
We are always listening to your voice. Anything is welcome. Please tell us everything from small discomfort to small taste. You can also email us or comment on this post.
Follow us on Twitter or Instagram if you want to hear from our new applications. It is also a good idea to subscribe to the YouTube channel.